ENCE's CS:GO team is one of the world's leading teams and includes skilled players from many different countries and cultures. Our team is a very close-knit group with a high team spirit and effective communication that is vital for success. The team spends time and trains together for up to 40 hours a week, in addition to which each player still trains on their own. We got to play the SmoothTeam sports simulation just before a major tournament.
Small things are decisive in games
Esports and especially CS are sports that require a lot of work and long days. There can be up to 30 tournaments a year and they last from a couple of days to several weeks.
The importance of group dynamics and communication is prominent. Even small things can be decisive games, in one direction or another. The result of a game can change in milliseconds and in one situation. Therefore, during games, there is no room for a slightest mistake. The mistake can be due to, for instance, player losing their focus. However, in a competitive situation, it is important to be able to reset earlier events and focus on the next situation.
Hurry often becomes symptomatic
The schedule is often a challenge for esports teams: how to balance time between official games and practice? Especially in these times when everything is remote, there have been a lot of games and you don't want to miss them. The more a team plays, the higher it can go up in the stats.
It can be difficult to find time for practice. This in turn contributes to the hurry, which manifests itself as a lack of leisure time and certain kinds of symptoms when you focus too much on playing. Practically all of your free time has to be spent getting your mind out of the game.
When you are together almost all the time, it's normal that some friction can emerge. In many teams, this can be seen from time to time.
The simulation helped to understand the team mates' flow of thinking
We played the SmoothTeam simulation just before a major tournament and it was a good set. The tasks and questions were varied and well thought out, and the whole thing worked smoothly. The simulation opened up communication channels and initiated discussion, and we managed to go through various things. We managed to clean the air and also went through things that might have been causes of friction in the future. In this sense, everyone was left with a positive feeling!
The discussions focused on the identity of our team: what kind of team we are and what things are important to us. As a coach, many different things came to me as a reminder. The simulation helped to understand how the thoughts of the team mates flow and what is there in the background, how you experience your teammates. I often found that others had thought about the same things. This promotes team spirit, team dynamics and grouping.
Preparation, communication and mental state are the keys to success
Three major themes emerged from the discussions in our simulation:
Preparing for the games – how individuals and the team prepare. Others need space and problems can easily emerge when someone is acting differently or does not understand the other's actions. For example, the preparation routines are important for some and less important for others. It is essential to understand how to get everyone on the same wavelength and go to the games with the best possible mental state.
The importance of communication – for us, communication is vital and we talk to each other all the time. In the simulation, we were able to consider the importance of communication and what kind of communication is used. Everyone as an individual can give some background to what kind of things it brings up, and that helps to understand others.
Mental state – how to get to the best possible state for both games and practice and what it requires of the team, so that each individual can give their best. With the team, we discussed what our style and customs are.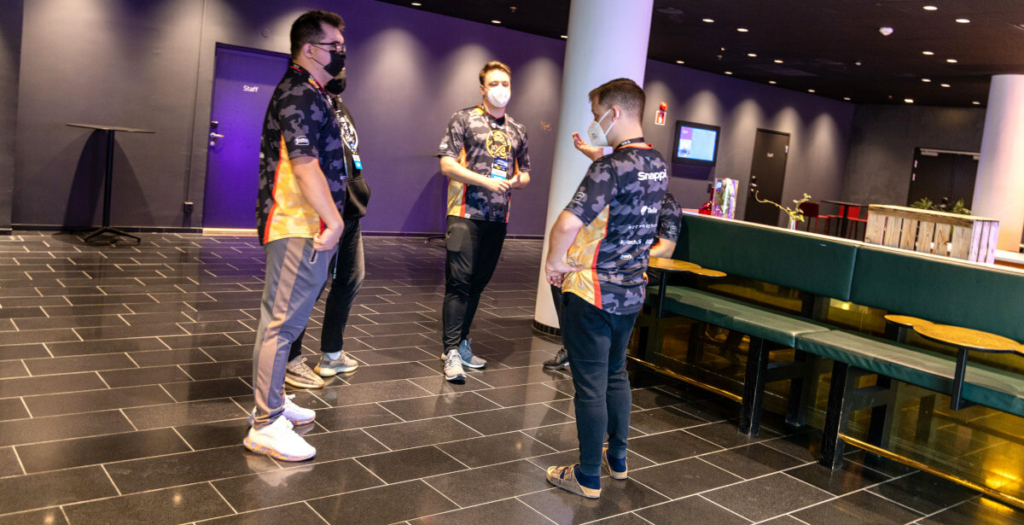 The coach must earn the trust and respect of the players
In general, I think teamwork can be improved by putting the team ahead of individuals. Everyone is required to make sacrifices for the team. When the team gets results, the individuals get results and succeed. That should be the main motivation for everyone. In addition, the team should have the same rules for everyone so that no one can take their own freedoms and destroy the team mentality. There must be respect and trust within the team, both between the players as well as between the coach and the players.
It is important for a coach to be fair and think primarily about the interests of the team. The best decisions are only possible when the team trusts and respects the coach. The better the team is glued together, the better the results. When there is a common goal that everyone believes in 100%, and works for it, success can be achieved.
Sometimes talking about the obvious helps you in dealing with the essential
Even if some things are taken for granted, it is sometimes good to remind oneself and others about them. However, if we start to assume too much, we will easily drift far apart. When we also talk about things that are obvious in themselves, such as team practices, communication, or trust, small things often come up. They may need small fixes or change of direction, which can usually be done quite easily. If, on the other hand, we don't talk about them for a long time, they have a lot of time to accumulate and then there will easily be problems as well.
Talking about the basics helps the team in communication more generally. If there are tensions or difficult moments in the future, one will be able to understand the reasons. The more we go through things, the more it has an impact. As a coach, I can influence the things I talk about.
It is also good for team cooperation and atmosphere if the team doesn't have to focus just on performance and playing, but players sometimes discuss other things outside of the game as well.
The SmoothTeam simulation provided a smooth way to talk about already familiar things and, on the other hand, to take the discussion out of the game as well.
I recommend SmoothTeam to all teams
I recommend SmoothTeam to all teams. Even if it feels like it's going really well, it's always helpful to spend a couple of hours going through things. For new teams, simulations can open up perspectives, bring in new stuff, and give direction. For older teams, they are a good tool to discuss team strengths, activities, and situations.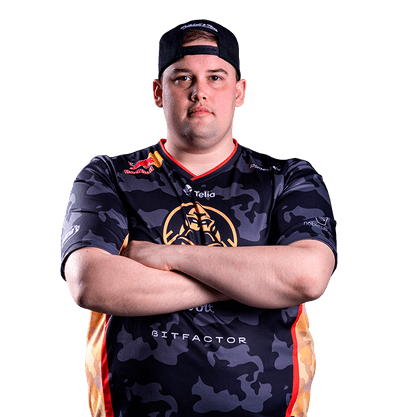 Eetu "sAw" Saha
Coach, CS:GO
ENCE esports
If you want to know more about SmoothTeam simulations, you will find information about simulations for sports teams here and information about simulations for corporate teams here.