Some of our employees meet regularly in offices in Zug, Switzerland and Helsinki, Finland. In addition, we have people from Australia, America and Spain, among others.
In everyday operations, joint meetings of all members of the management team are held remotely. Until now, we have met together about once a year. This time, due to the corona pandemic, not everyone could get to Switzerland, and some participated remotely. As part of the event, we did a SmoothTeam simulation.
Knowing the team members is central for efficient working
The annual common time is really scarce for us, and we want to use it very effectively. In advance I wondered how we will get the best result when people from all over the world attend the event, partly remotely. I got help with the planning from Piritta van der Beek at Grape People. According to her, in a group that meets very rarely, building up teamwork is really important and I decided to dedicate part of the four days for it.
It would be most useful for the team if the people learned to know each other better. Piritta recommended SmoothTeam for this purpose. It would allow us to learn things about ourselves and other team members that would contribute to both our workshop and future work.
Even those who were skeptical got excited
The four-day work consisted of two-day sections, and at the beginning of both sections I had the honor of facilitating the simulations. In the first section, we chose the Team Strengths simulation and in the second Entrepreneurial Leadership simulation.
With the other group we went through our common lessons as a team after the simulation, and with the other we only played the simulation. Both methods worked, and even the group that played only the simulation felt they were getting a lot to improve their collaboration.
The feedback from both workshops was appreciative. Many said outright how great it was when you immediately got to know people better. A few also mentioned that they had been very skeptical in advance as to whether it was worth wasting time on such. Afterwards, they said they saw value in the structured conversations created by SmoothTeam, through which we learned what each of us is like and how we see each other. Thanks to the insights, it's now easier to talk with even those people with whom it used to feel awkward. Now you see the intentions behind the words and understand how the other person functions.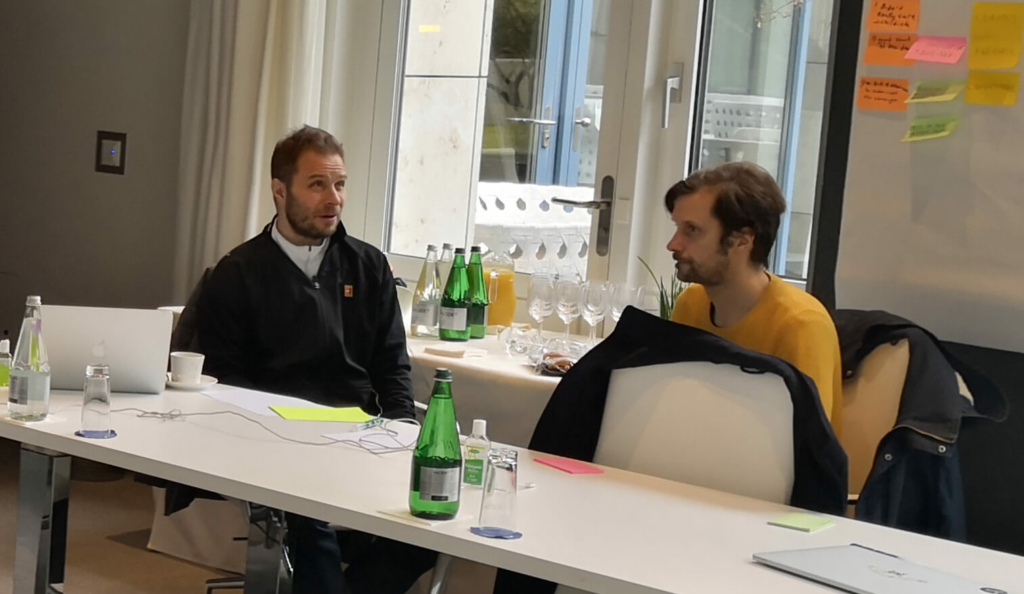 Developing interaction before developing the process
The SmoothTeam simulation is an ideal opening for workshops and development projects, for example, as well as for developing the team in the longer term. In addition, it can be used in retrospectives to consider what has gone well and where there is still room for improvement. In our case, the simulation opened the Pandora's box really well, especially as there were both long-time employees and those who had been working with us for a shorter time.
I see that before developing actual work, it is important to look at the functioning of the team. Most of the challenges are due to us humans and, for example, misunderstandings. These are worth addressing first. Processes do nothing, people do.
The simulation works great also before dealing with difficult or heavy issues. When people get to know each other better, the connection is more open. The simulation also serves as part of the SWOT analysis: what are our team's strengths, weaknesses, opportunities and threats.
I recommend it to all teams working together
I can recommend the SmoothTeam simulation. In my opinion it works for everyone who works with others. Had the group worked together for a longer or a shorter time, it can always learn something new about each other. Simulations can also be used, for example, to develop interaction and team dynamics, as well as in situations of change. In the simulation, people get to know each other and each other's intentions. With the development of individuals' interaction skills, teamwork also develops.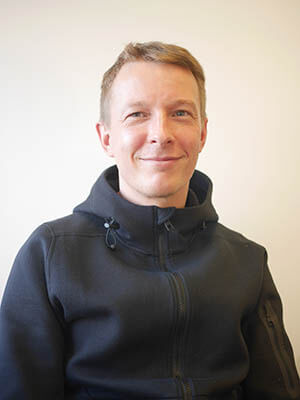 Jarmo Suoranta CEO TX