Customer projects in varying teams – daily team-building challenging
Nordic Healthcare Group NHG is an expert organisation focused on the development of social and health care. We have grown from a small start-up to a medium-sized company and continue to grow. We are united by excellence and a desire to do meaningful work together with the best colleagues.
We do customer projects in very varied teams, but on the other hand, we have built teams more permanently in our business functions. The members of the Solutions team, who did the simulation, often work on different projects, and there is no daily team-building because of this.
The aim of the simulation was take some breathing space and get acquainted
The goal was to have a small respite at the end of a busy and special year, during which one could easily get to know the newcomers to the team and have a chat with old acquaintances. Important common moments of the working day, such as coffee table discussions, have been missed by many over the past year.
We have a strong culture of doing and being together, which is important to maintain even during telecommuting. Now, during the exceptional period, many new employees have also started work and it has been a pity that they have not had a chance for getting to know this amazing group.
The simulation was a good combination of lightness and going deeper into human action patterns
Some of our team work closely together and some don't, so it was nice that the game brought together even a little less-known colleagues and we learned new aspects from each other. For the newest employees, this was certainly also rewarding as common jokes emerge and, on the other hand, they also gain visibility into how each naturally works.
The simulation was a good experience that many enjoyed. It was a light and joyful experience on one hand, but on the other hand helped to go deep into each team member's patterns of action.
Surprising insights about colleagues – can everyone shine in their natural roles?
We also learned some surprising things about how colleagues see each other and where they perceive their strengths to be. We learned new aspects about each other. The simulation also raised the question of how someone might not be assigned to tasks where they would feel most comfortable or that someone could easily get responsibilities from others that they would not enjoy. We reflected on these together and wondered if everyone can shine in the roles that are inherent to them.
At work, it is important to know your colleagues
One of the key factors in coping with even heavy project work for us is having fun with colleagues. It is also important to be in the workplace as human beings and not just as employees, knowing others is essential so that we can work better together and develop our excellence.
We place a lot of emphasis on doing things together. We ask a lot how each is doing and remember to praise and thank our co-workers. The simulation supported and confirmed this, it brought a common moment and fun to the project work.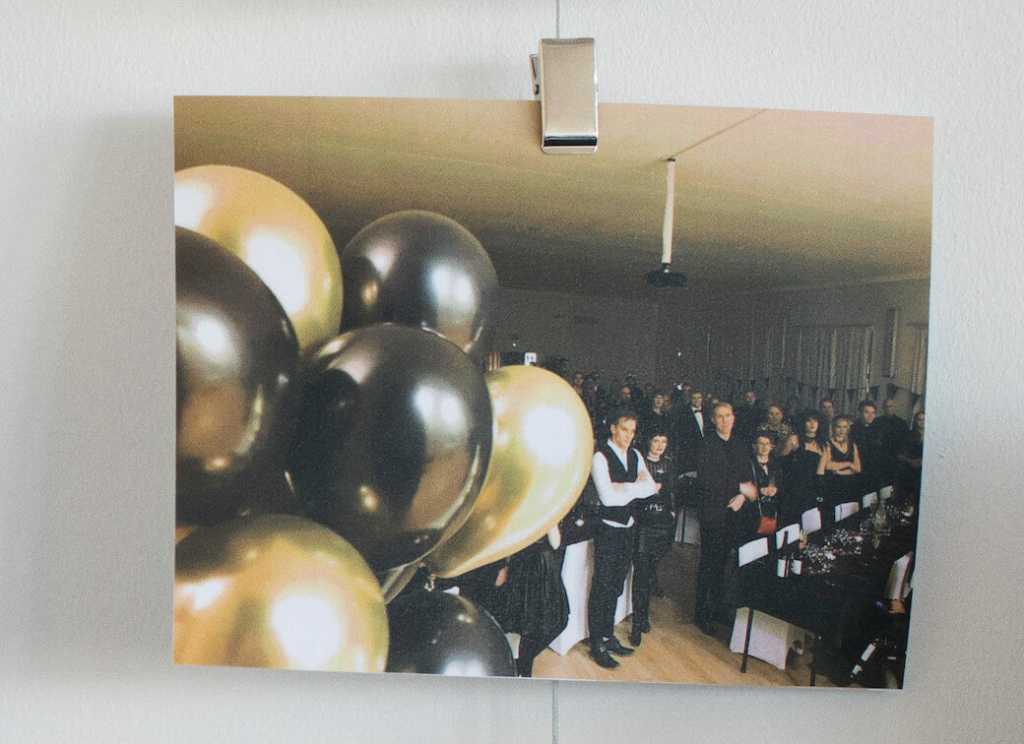 HR Manager Annika: I can recommend the simulation very extensively
Especially during teleworking, the challenge is to maintain team spirit and create encounters. The simulation was a fun way to bring people together and it was easy to imagine being on an imaginary journey together!
I can recommend the simulation very extensively, also to teams just like ours, i.e. it is not necessary to be close together. The shattering of many perceptions is always evocative and helps us understand each other's ways of working.
The concept brought the team members closer than just spending time together through a video connection. The joint imaginary journey aroused a lot of laughter and insights, which reminded me of how great and richly diverse colleagues I get to work with.
Annika Turunen
HR Manager
Nordic Healthcare Group
Event organizer Milla: The simulation worked better in team building than we dared to hope!
Although teleworking has become familiar to everyone, it was exciting to organize a team day completely remotely: would everyone get in the mood or would it feel like another remote meeting ? Fortunately, these doubts quickly evaporated.
The greatest thing was to praise your great co-workers for two hours. During the discussions, a lot of new information about the team members was realized and views were exchanged. We have a wonderful team, and the simulation brought it out brilliantly. In other words, it was exactly what was needed at the end of this year, a reminder of who are there to spend working days with when we can finally return to the office .
The simulation worked better in team-building than we dared to hope! As a newer person myself, it was great to get to know the team members who were still quite unknown, and who I haven't had chance to meet face to face yet. Also the more known acquaintances were revealed in a completely different way when we got out of the work projects. The team day received a lot of praise and thanks from the participants, and after the simulation, the threshold to stay on the lines and chat for a while longer was low.
It was also easy to enjoy as the organizer of the team day, as the facilitation worked great and the schedules were well taken care of without creating a sense of urgency. Everyone had the time and opportunity to bring out the feelings and the quieter participants were also well taken into account.
Thank you again for a brilliant simulation, I have recommended you to friends and strangers!
Milla Tulkki
Event organizer, Data Analyst
Nordic Healthcare Group